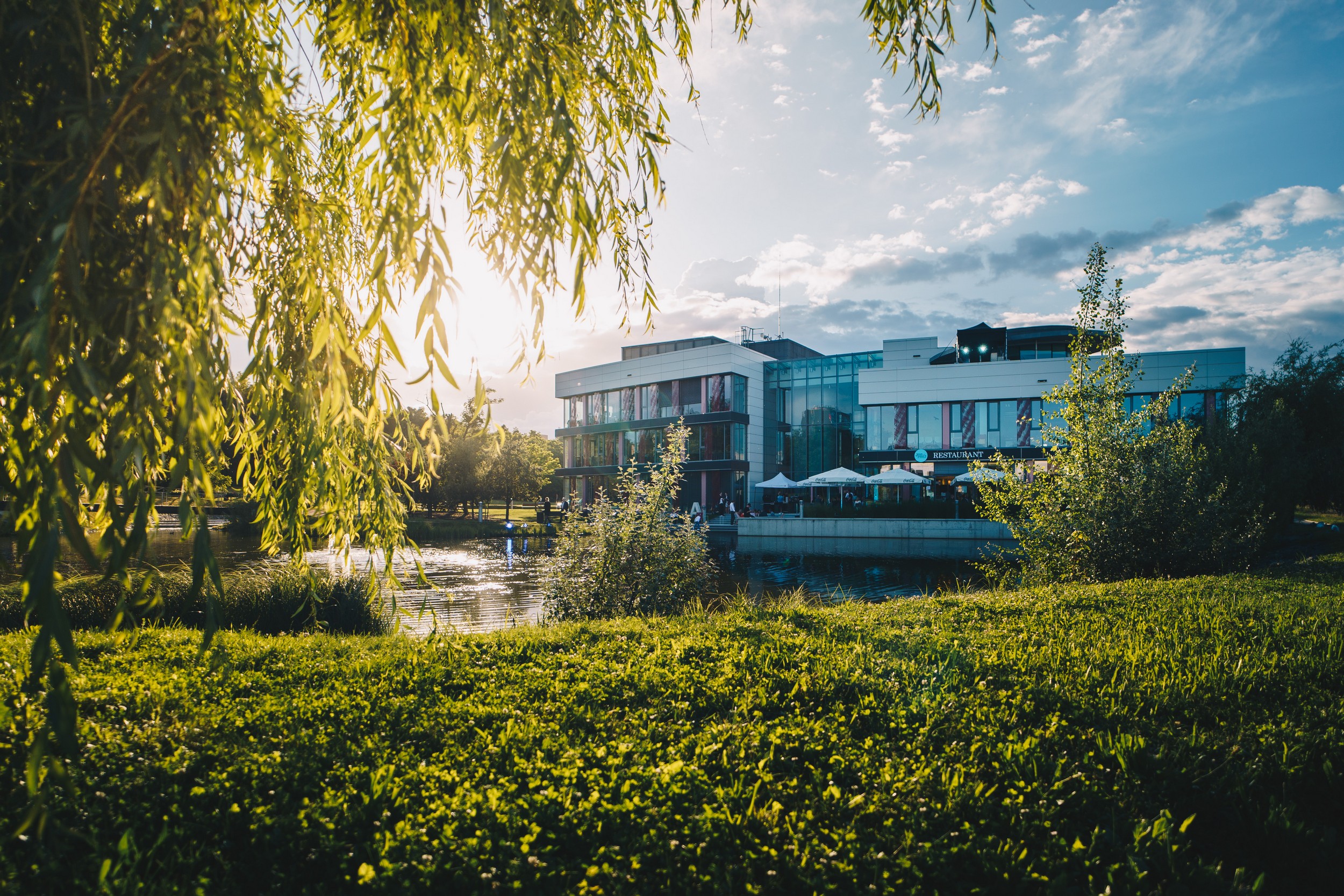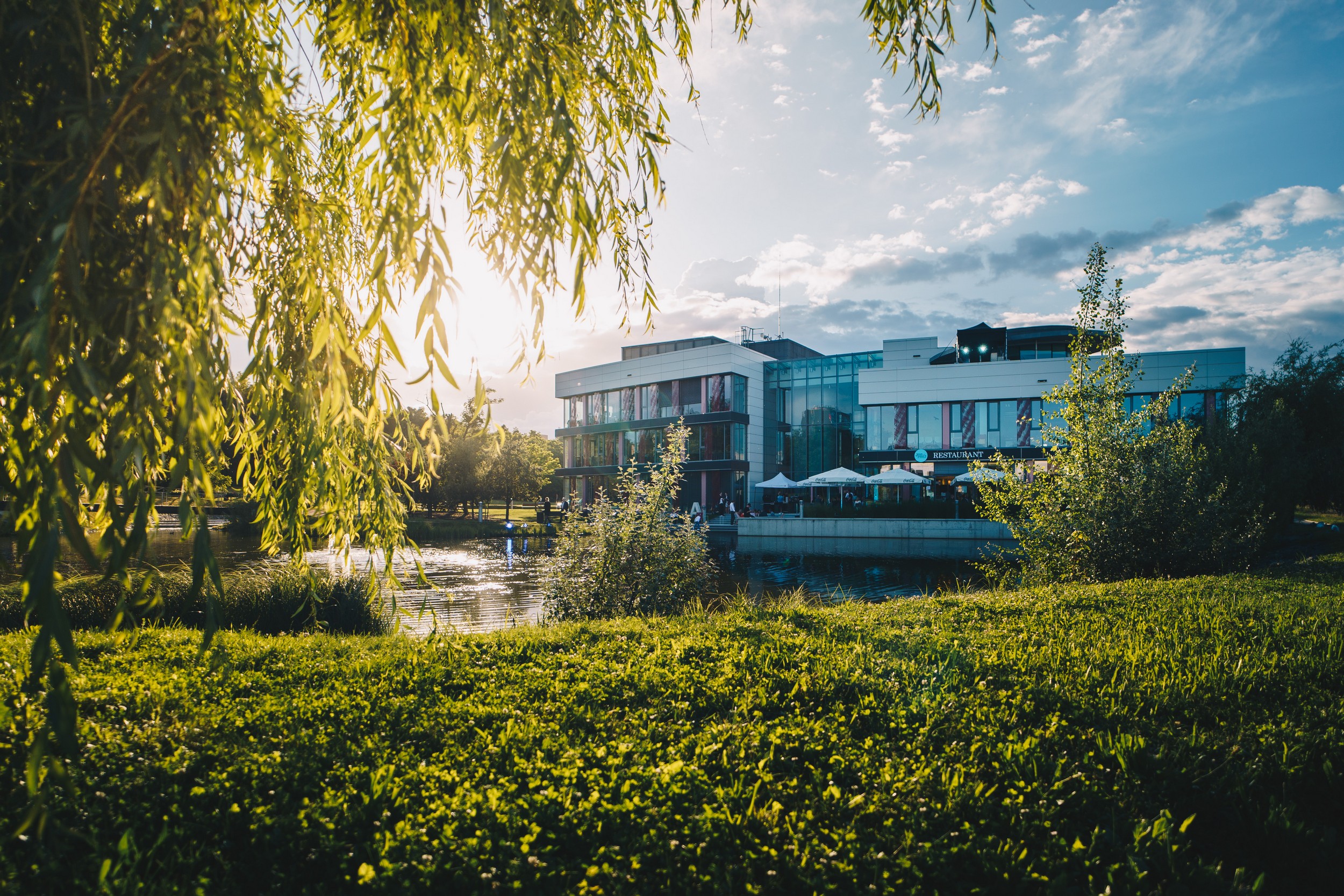 We offer the fully equipped conference room – AMOEBA for rent. It offers the main conference hall with a capacity of 25 seats, or 50 seats in a theatre-type layout. When the whole space is used, the capacity is increased. It includes a foyer, kitchenette, coffee maker, coat room, air conditioning and an outdoor terrace overlooking Brno. AMOEBA can host any corporate event, trainings, presentations, specialised lectures, conferences or even corporate barbecues in the summer on the terrace. AMOEBA is located in Technologický Park in building A in the central zone. This conference room is located on the 2nd floor.
The terrace offers a smoking area, barbecue facilities, mounting points for event tents, a garden with succulents, a relaxation area and a beautiful view.
Also available is a flipchart, data projector with screen, rostrum strand, audio system, TV and Wi-Fi connection. On the ground floor of the building there is JEAN PAUL´S RESTAURANT café and restaurant overlooking the lake that can provide excellent catering according to your wishes and requirements.
You can also rent 4 parking spaces in our underground garages. Additional parking spaces are available along the building. The parking space capacity can be increased for very exceptional events.
If you are interested in more information or reservations, email to: mj@technologypark.cz or call +420 511 181 050.
Take a look at our Amoeba
Here you can watch the whole Amoeb on our Youtube channel