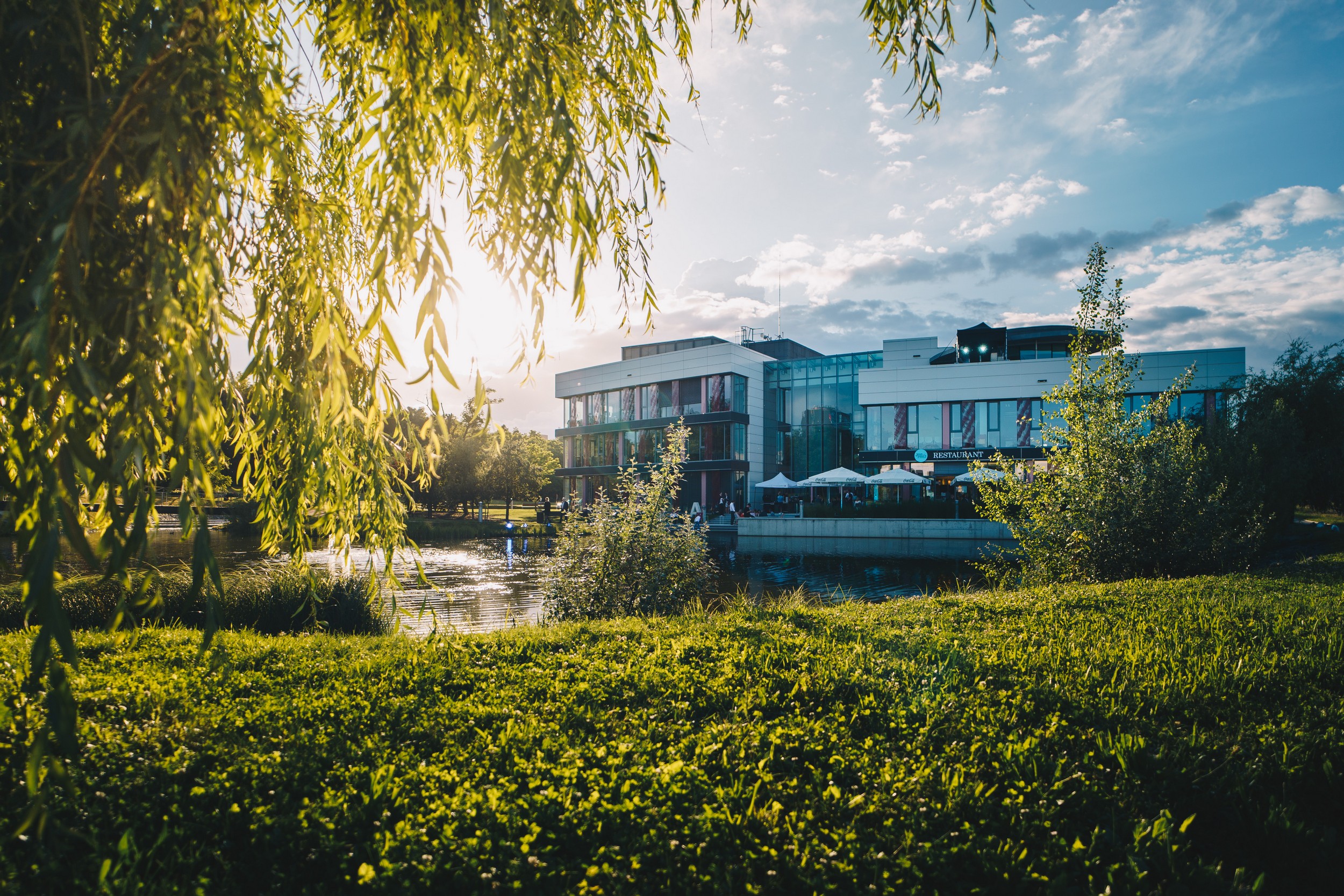 Services in the Technology Park and surroundings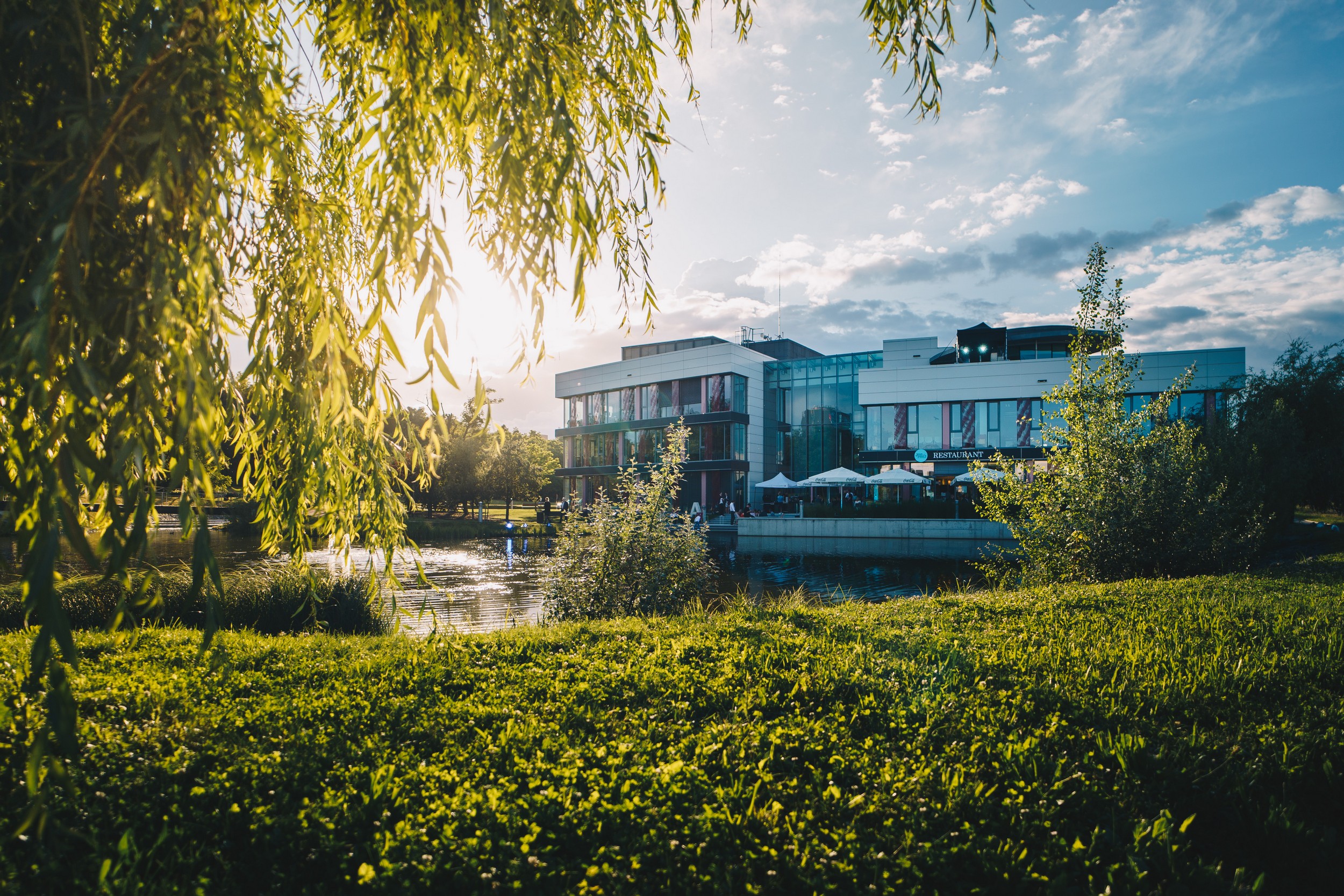 Services in the Technology Park and surroundings
Our clients in the field of services
Transport accessibility
Each of the buildings located at Technologický park has a sufficient number of reserved parking spaces in guarded parking lots or offers parking lots in underground garages. Besides coming by car, you can also reach the site easily by tram (No. 12) or bus (No. 53 and 65) from the city centre.
Position
Technologický Park is located in the very centre of Europe at the strategic crossroad of main transport routes in the second largest city of the Czech Republic. Our buildings are located near the Brno ring road enabling a fast connection to the Prague/Vienna/Ostrava/Bratislava motorways.
First-class environment for science, research and education
The proximity of the Brno University of Technology makes it possible for the client companies to cooperate with its individual faculties (there are 6 of them located here) on research and development projects. Brno University of Technology is also a great source of labour force - graduates with technical background.
Pleasant working environment with landscaped green areas
Technologický Park pays attention to keeping a balance between the established infrastructure and the green areas intended for relaxation and rest. It offers pleasant park premises.
"Amoeba" conference room
We offer the fully equipped conference room – AMOEBA for rent. It offers the main conference hall with a capacity of 25 seats, or 50 seats in a theatre-type layout. When the whole space is used, the capacity is increased. It includes a foyer, kitchenette, coffee maker, coat room, air conditioning and an outdoor terrace overlooking Brno. AMOEBA can host any corporate event, trainings, presentations, specialised lectures, conferences or even corporate barbecues in the summer on the terrace. AMOEBA is located in Technologický Park in building A in the central zone. This conference room is located on the 2nd floor.
The terrace offers a smoking area, barbecue facilities, mounting points for event tents, a garden with succulents, a relaxation area and a beautiful view.
Also available is a flipchart, data projector with screen, rostrum strand, audio system, TV and Wi-Fi connection. On the ground floor of the building there is JEAN PAUL´S RESTAURANT café and restaurant overlooking the lake that can provide excellent catering according to your wishes and requirements.
You can also rent 4 parking spaces in our underground garages. Additional parking spaces are available along the building. The parking space capacity can be increased for very exceptional events.
If you are interested in more information or reservations, email to: mj@technologypark.cz or call +420 511 181 050.
Take a look at our Amoeba
Here you can watch the whole Amoeb on our Youtube channel
Modern design and timeless planning
The zoning plan is divided into several zones, which should be gradually built in phases, with a total built-up area of ​​190,000 m2. In these zones, the construction of office space, areas for high-tech production, services and retail, but also the construction of residential zones located throughout the park is expected.
Technologický park encourages walks or faster types of movement. At trams No. 12 terminal stop there is a signpost called Technologický Park Yellow signs will guide you through the central zone to Střelecký kopec, which is located within the natural reserve Medlánecké kopce. This walk from the stop is less than a kilometre long and takes 20 minutes with an altitude difference of 77 meters. From Medlánecký kopec you can take a number of other hiking trails leading to the city districts of Komín, Bystrc, Řečkovice or that to Kuřim through Malá Baba. There are also several cycle paths crossing this area.
Above the Faculty of Electrical Engineering there is a freely accessible boulder zone, parking is available in the immediate vicinity. It is a great hill for kite-flying, dog walking and bobsleighing (in the winter months).
The pétanque court is available in front of Placzka building in zone A.